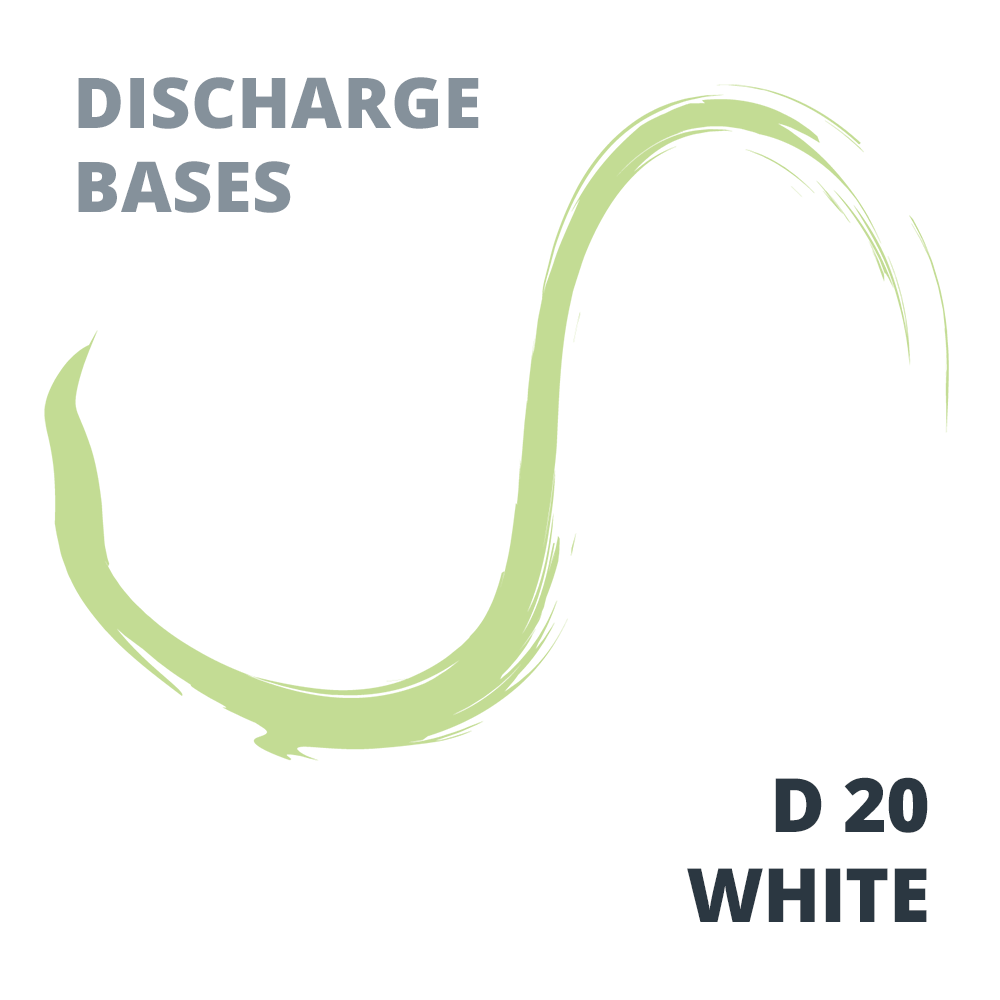 GENERAL
It is a classic discharge white with soft-hand-feel effect. It shows excellent discharge features for the dark colored fabrics.
PERFORMANCE
manufactured for very soft touching prints
excellent washing fastness
declorine has to be added before printing and has to be mixed well
declorine contains formaldehyde
CURING
160°C-170°C – 1.5-2min.
SQUEEGE
55-60 Shore U Type
ADDITIONAL INFO
5% Declorin (for D 10, D 20, D 30 discharge) should be added into the mixture.