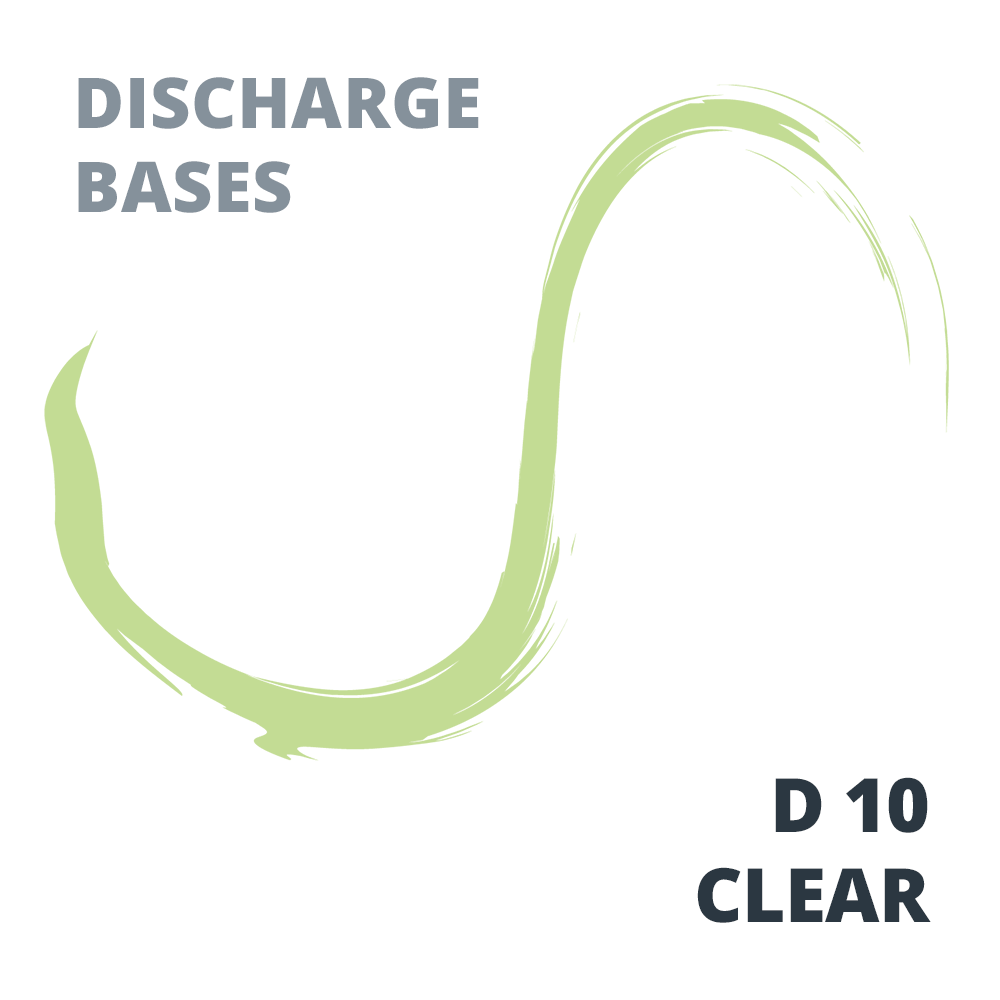 GENERAL
It is a classic discharge base with vivid color and soft-hand-feel effect.
PERFORMANCE
manufactured for very soft touching prints
excellent washing fastness
declorine has to be added before printing and has to be mixed well
declorine contains formaldehyde
CURING
160°C-170°C – 1.5-2min.
SQUEEGE
55-60 Shore U Type
ADDITIONAL INFO
5% Declorin (for D 10, D 20, D 30 discharge) should be added into the mixture.